Zhuoxin Has Been Listed in 2021 ALB China Regional Market Ranking: South China Firms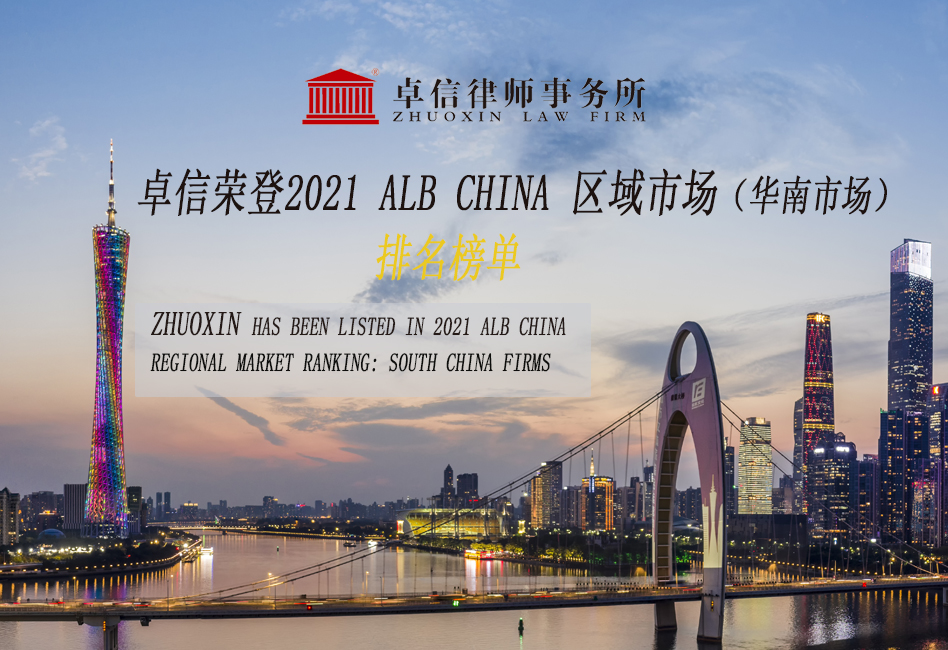 On May 21st, 2021, Asian Legal Business ("ALB") has announced the 2021 ALB China Regional Market Ranking and Zhuoxin Law Firm ("Zhouxin") has been listed as one of the "South China Firms".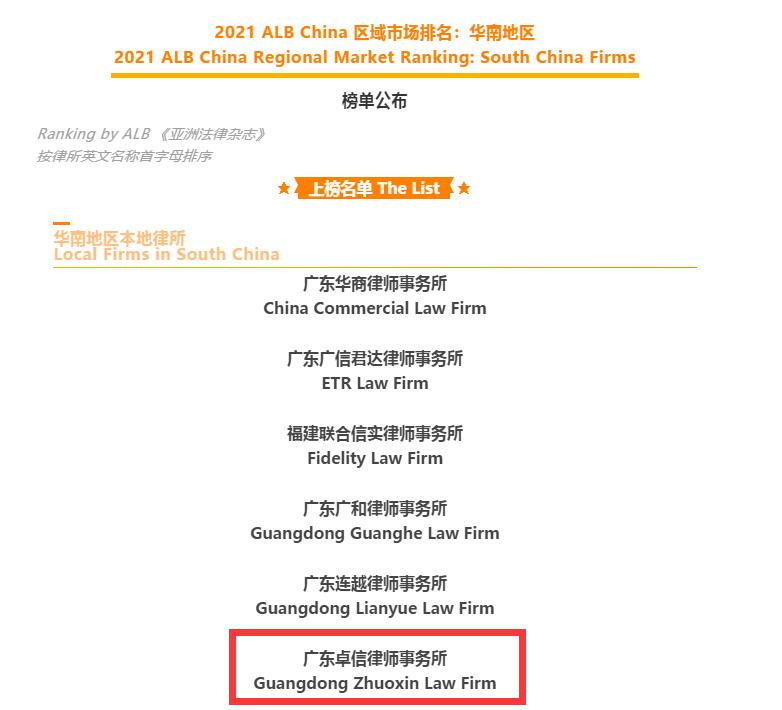 ALB is the leading legal magazine owned by Thomson Reuters, and it is one of the most influential legal medias in the world. At the end of 2020, ALB launched its first ranking of regional legal markets. The South China Firm ranking list, which Zhuoxin is included this time, is the product of several months of research.
Research for the list covered four provinces, namely Guangdong, Guangxi, Fujian and Hainan. ALB looked into the number of offices and employees, market share, overall strength in business, clientele, market position and development strategy of the law firms in the region. The information depicts not only their current success, but also their past and future development path.
Zhuoxin's being listed in the South China Firm ranking is a high evaluation and affirmation of Zhuoxin's dedication in developing local legal market and expanding foreign related legal market. In the future, we will continue to provide our clients with long-term, high-efficient and high-quality legal service by virtue of a global platform and outstanding competence.
-- End --